American Standard Silver S8X1 Gas Furnace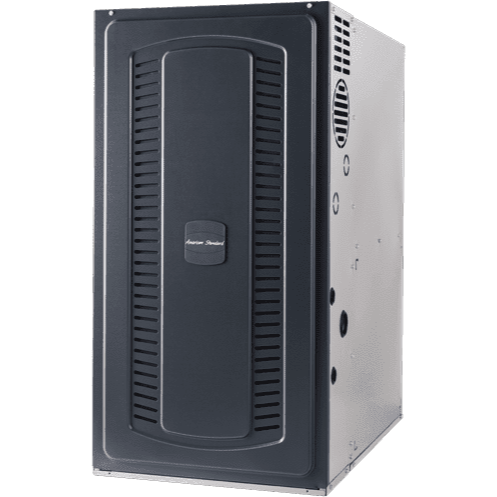 A System That Works Smarter
Get what you pay for with a single-stage gas furnace that uses minimum fuel for all the heating you need.
Single-stage heating
80% AFUE
Silver S8X1 Gas Furnace Highlights
The Silver S8X1 Furnace converts up to 80 percent of the fuel you pay for to heat your home
Saves on energy usage while reducing greenhouse gas emissions by significantly surpassing government efficiency standards
May help you increase your overall cooling efficiency rating by up to an additional two SEER points when installed as part of a complete system
Operates quietly and efficiently with its multi-speed blower motor
Its heavy steel insulated AirTite™ cabinet is durable, quiet and holds more heat in the furnace to better warm your home
Match your gas furnace with a heat pump to enjoy the energy-saving benefits of a hybrid system. In milder temperatures, your heat pump acts as the primary source of heat for your home. When the weather gets too cold, your system activates your furnace to deliver the heat you need.