American Standard AccuComfort™ Platinum 20 Heat Pump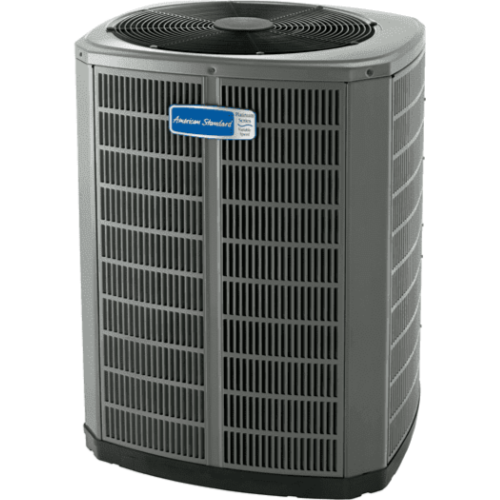 Our Most Efficient Heat Pump
Welcome home to comfort. Our AccuComfort™ Platinum 20 Variable Speed Heat Pump comes with AccuComfort™ technology that allows the multi-stage heating and cooling system to consistently adjust to run at a more efficient speed to maintain your personal level of comfort. Plus, with up to 20.00 SEER and 10HSPF, the AccuComfort™ Platinum 20 Variable Speed Heat Pump is both efficient and quiet.
High efficiency
Maximum comfort through variable speed heating and cooling
Quietest operation compared to nearest competitors
AccuComfort™ Platinum 20 Heat Pump Highlights
Our AccuComfort™ variable-speed heat pumps work smarter to maximize home comfort at a lower operating cost.
A wider operating range allows our AccuComfort™ system to remain operating when competition's products are cycling on and off.
Consistent with ½ degree in 1/10th of 1% increments, so you get the comfort you set and the AccuComfort™ technology does the rest.
An AccuComfort™ system can improve heating capacity by as much as 20%.
The lower compressor modulation and fan speeds yield amazingly low sound levels and max out the benefits of AccuClean™ Air Cleaner technology giving you the advantage of offering the cleanest system available.
Built with quality materials, innovative features, durable construction and backed by our independent American Standard Heating & Air Conditioning Dealers to ensure your multi-stage heating and cooling system provides you with dependable comfort for years to come.
Recognized as the Most Efficient of ENERGY STAR in 2019
Pair your heat pump with a gas furnace to create your own hybrid system. Once your heat pump reaches its heating capacity, your gas furnace steps in to keep you comfortable for as long as you need.