American Standard Silver 13.4 Ultra-Low NOx Packaged Unit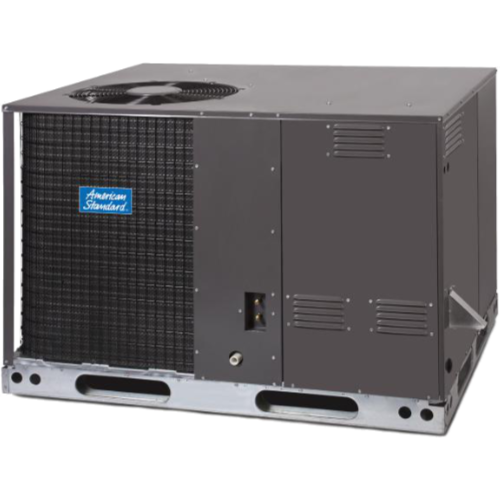 Efficient With Reduced Emissions
The Silver 13.4 Ultra-Low NOx Packaged Unit reduces nitrogen oxide (Nox) emissions and offers efficient performance with long-lasting, durable components, including a high-efficiency condenser, multi-speed compressor and evaporator coils.
Dual Powered and High-Altitude Tested
Gas and electricity allows the reliability of electric cooling and the efficiency of gas heating in one reliable unit, with 5,000 feet certification testing to ensure good working order in high-altitude regions.
Quiet Performance
Provides an overall sound power level dBA of 71-78, allowing for a quieter home environment with excellent temperature control and top-of-the-line HVAC performance.
Innovative Design With Versatile Installation
Protective paint and wire guards provide durability and protection from the elements, and optional installation on slabs or rooftops provide overall installation flexibility.