American Standard Silver 14 Heat Pump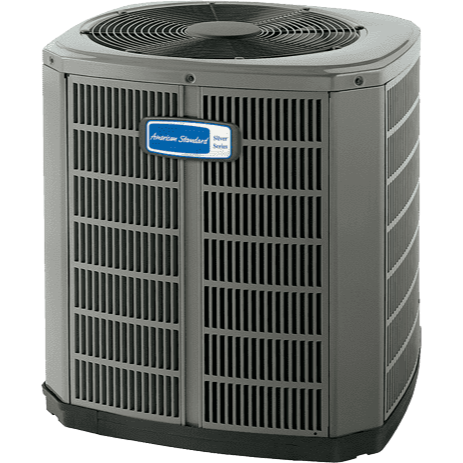 A System That Works Smarter
Reliable and affordable heating and cooling.
Consistent comfort throughout your home
Quiet, efficient operation
Silver 14 Heat Pump Highlights
This heat pump helps you save up to 47 percent on your heating and cooling energy usage while reducing greenhouse gas emissions
Provides more efficient and reliable cooling, thanks to its Spine Fin™ coil and Duration™ compressor
Pair your heat pump with a gas furnace to create your own hybrid system. Once your heat pump reaches its heating capacity, your gas furnace steps in to keep you comfortable for as long as you need.