American Standard Silver 15 Heat Pump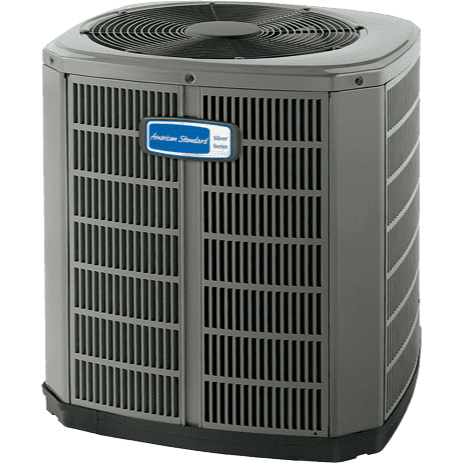 Our Best Value Heat Pump
Efficient performance and premium comfort.
Excellent efficiency
Consistent comfort through single-stage heating and cooling
Quiet operation
Silver 15 Heat Pump Highlights
Our 15.6 SEER heat pump saves up to 50 percent on your heating and cooling energy usage while reducing greenhouse gas emissions by significantly surpassing government efficiency standards
Many models meet efficiency requirements for a federal energy tax credit when installed as part of a complete system
Keeps operating noise to a minimum, even in extreme temperatures
Heats and cools with an environmentally friendly refrigerant that is ozone-safe
Provides more efficient and reliable cooling, thanks to its Spine Fin™ coil and durable Duration™ compressor
Rust-resistant coating, screws and basepan protect system from the elements
Pair your heat pump with a gas furnace to create your own hybrid system. Once your heat pump reaches its heating capacity, your gas furnace steps in to keep you comfortable for as long as you need.