American Standard Silver L9X1 Ultra-Low NOx Gas Furnace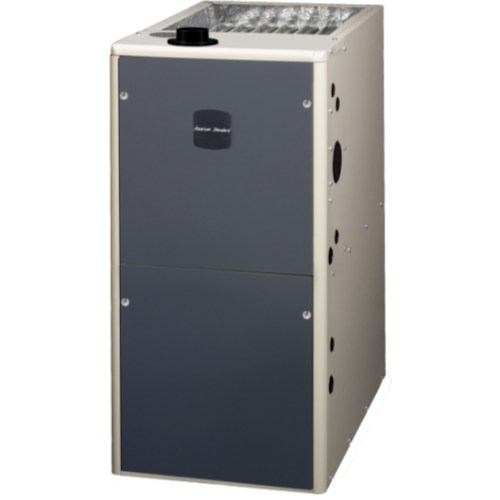 A System That Works Smarter
An advanced design makes this family one of our most efficient.
Single-stage heating
Up to 95% AFUE
Silver L9X1 Ultra-Low NOx Gas Furnace Highlights
Specially designed to meet the NOx emission requirements of the South Coast Air Quality Management District (SCAQMD) and the San Joaquin Valley Air Pollution Control District (SJVAPCD)
Reduces NOx emissions by approximately 65%
High-efficiency, constant torque electronically commutated
Certified to 2% cabinet air leakage
Stainless steel secondary heat exchanger
Matches with single and two-stage AC models
Fully insulated cabinet reduces operating noise
Converts up to 95 percent of the fuel you pay for into cozy home heat
Match your gas furnace with a heat pump to enjoy the energy-saving benefits of a hybrid system. In milder temperatures, your heat pump acts as the primary source of heat for your home. When the weather gets too cold, your system activates your furnace to deliver the heat you need.